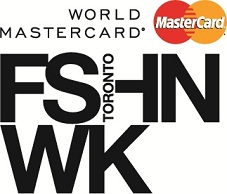 (03/23/2015) Even though the date says it is Spring, it feels more like Fall/Winter outside. So it fits that today is the start of World MasterCard Fashion Week FW15. We have three great shows to start the day off. Tonight's shows will set the tone for the week and help warm up and excite the Canadian fashion community.
Mikhael Kale (6:00 pm) -This season Mikhael Kale will draw inspiration for the 1970's and at his futuristic style and twist to his FW 15 collection.
Mercedes-Benz Start Up Presents: Sid Neigum (7:00 pm) – The Man of the Hour is bringing more of his award winning 3D designs to the runway as the Winner of Mercedes-Benz Start Up 2014/2015 prize.
Pink Tartan (8:45 pm) – One of Canada's top luxury brands will close out the night with the FW 15 Collection from Pink Tartan and Kimberley Newport-Mimran.
For more information on World MasterCard Fashion Week : worldmastercardfashionweek.com
Follow on Twitter: @WMCFashionWeek
Follow on Instagram: @WMCFashionWeek
For more looks and where to purchase: mikhaelkale.com
Follow on Twitter: @mikhaelkale
Follow on Instagram: @mikhaelkale
For more looks and where to purchase: sidneigum.com
Follow on Twitter: @SidNeigum
Follow on Instagram: @SidNeigum
For more looks and where to purchase: mbstartup.com
Follow on Twitter: @MBStartUp
Follow on Instagram: @MBStartUp
For more looks and where to purchase: pinktartan.com
Follow on Twitter: @PINK_TARTAN
Follow on Instagram: @PINK_TARTAN
Remember to find out the latest on World MasterCard Week: Click Here