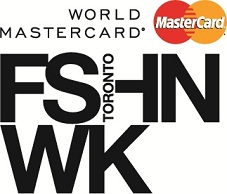 (10/24/2013) Even though it is Day 4 the excitement and buzz is still bubbling with the shows tonight. The city is excited to see what the Target Runway show will be like. Who will walk for this show??? Then after we have a great line up with Soia & Kyo, Caitlin Power and Rudsak. We are ready for another exciting night.
Narces (4:00 pm) – Excited to see Narces take on Womenswear with that vintage touch for the modern women.
Whitney Linen (5:00 pm) – Will Whitney Line be introducing a Men's Collection this season?
Target (6:00 pm) – The buzz and excitement around this show is wild. Will if be as big as the commercials showing in the US?
Soia & Kyo (7:00 pm) – One of our Favorite collections because it is Urban Sportswear for men and women.
Caitlin Power (8:00 pm) – The development and growth of the Caitlin Power brand keeps us coming back for more each season.
Rudsak (9:00 pm) – We are glad to see Rudsak back under the World MasterCard Fashion Week Tents.
For more information on World MasterCard Fashion Week : worldmastercardfashionweek.com
Follow on Twitter: @WMCFashionWeek
For more looks and where to purchase: narces.com
Follow on Twitter: @_NARCES
For more looks and where to purchase: whitneylinen.com
Follow on Twitter: @WhitneyLinen
For more looks and where to purchase: target.ca
Follow on Twitter: @TargetCanada
For more looks and where to purchase: soiakyo.com
Follow on Twitter: @SoiaKyo
For more looks and where to purchase: caitlinpower.com
Follow on Twitter: @CAITLINPOWER_HQ
For more looks and where to purchase: rudsak.com
Follow on Twitter: @rudsakcanada
Remember to find out the latest on World MasterCard Week: Click Here