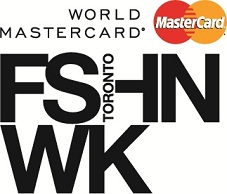 (10/23/2013) Fashion week is gaining steam as we hit the middle of the Fashion Week. What will be the new and exciting aspect of today? Returning to the tents are TOTR supporters Christoper Bates, Klaxon Howl, and Matthew Gallagher. Also, the sound track to last season Mackage and International brand Joe Fresh to end the night.
Paria Shirvani and Axel K (3:00 pm) – Two young Talented designers presenting at WMCFW for the first. Always exciting to see a young designers first presentation on a major scale.
Christopher Bates (4:00 pm) – In Our eyes Christopher Bates is Mr. Suit and Tie. We enjoy his clean and fresh take on menswear each season.
Klaxon Howl (5:00 pm) – The Klaxon Howl Collection always draws inspiration from vintage menswear, what will be the inspiration this season?
Triarchy (6:00 pm) – Canadian Denim brand Triarchy is back with Spring/Summer 2014 Collection. What twist will they bring to there show this season?
Matthew Gallagher (7:00 pm) – This talented young designer is back with an expanded show for SS14.
Mackage (8:00 pm) – Edgy cool is what we think when it comes to Mackage. Also a great sound track for a runway show.
Joe Fresh (9:00 pm) – With the success of the Joe Fresh Brand in the US, what will Joe Fresh bring to the masses this season?
For more information on World MasterCard Fashion Week : worldmastercardfashionweek.com
Follow on Twitter: @WMCFashionWeek
For more looks and where to purchase: axelkohler.com
Follow on Twitter: @AXELxKOHLER
For more looks and where to purchase: pariashirvani.com
Follow on Twitter: @pariashirvani
For more looks and where to purchase: christopherbates.com
Follow on Twitter: @CBatesMenswear
For more looks and where to purchase: klaxonhowl.com
Follow on Twitter: @Klaxon_Howl
For more looks and where to purchase: triarchy.com
Follow on Twitter: @TriarchyDenim
For more looks and where to purchase: maisonmatthewgallagher.com
Follow on Twitter: @MaisonMG
For more looks and where to purchase: mackage.com
Follow on Twitter: @Mackage
For more looks and where to purchase: joefresh.com
Follow on Twitter: @JoeFresh
Remember to find out the latest on World MasterCard Week: Click Here