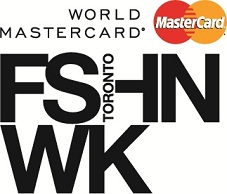 (10/21/2013) Tonight is the start of World MasterCard Fashion Week Spring/Summer 2014. This season looks to keep up with the theme of Moving Fashion Forward. With the additions of the Target Fashion Show and the introduction of Fashion Saturday it is shaping up to be a very exciting week for all who attend. Below is the line up for the first day of shows:
Beaufille (6:30 pm) – The designers behind Toronto Favorite Chloé Comme Parris, are bringing there new venture Beaufille to the tents this season.
Pink Tartan (7:30 pm) – Kimberly Newport-Mimran, is a leader in the Toronto Fashion Community and we are excited to see what this international brand has planned for Spring/Summer 2014
David Dixon (8:30 pm) – The Last time we saw David Dixon we got to see his creativity based on Alfred Hitchcock's the Birds, what's planned for this season?
For more information on World MasterCard Fashion Week : worldmastercardfashionweek.com
Follow on Twitter: @WMCFashionWeek
For more looks and where to purchase: beaufille.com
Follow on Twitter: @beaufillefsn
For more looks and where to purchase: pinktartan.com
Follow on Twitter: @PINK_TARTAN
For more looks and where to purchase: daviddixon.ca
Follow on Twitter: @daviddixoninc
Remember to find out the latest on World MasterCard Week: Click Here