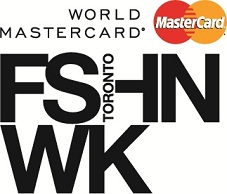 (3/19/2013) On day 2 we have another great line up for World MasterCard Fashion Week. Some Familiar names are back to present on day 2. We will get a great blend of menswear and womenswear today.
Laura Siegel (4:00 pm) – Great textures are a staple for Laura Siegel and it will be exciting to see what she brings for fall/winter 2013.
Klaxon Howl (5:00 pm) – This season Klaxon Howl will add a new twist form his normal workman style.
David Dixon (6:00 pm) – David Dixon is know for his red carpet looks, that can be scene on top models and Hollywood's leading ladies.
MSBU Presents: DUY(7:00 pm) – The Winner of the Mercedes-Benz Start Up will present his fall/winter collection on the main stage.
Line Knitwear(8:00 pm) – Their name says it all. How this duo makes creative and stylish knitwear is the key to why stars enjoy their collections
Sid Neigum(9:00 pm) – This creative young designer always makes a statement on the runway combining womenswear and menswear.
For more information on World MasterCard Fashion Week : worldmastercardfashionweek.com
Follow on Twitter: @WMCFashionWeek
For more looks and where to purchase: laurasiegelcollection.com
Follow on Twitter: @Laura_Siegel
For more looks and where to purchase: klaxonhowl.com
Follow on Twitter: @Klaxon_Howl
For more looks and where to purchase: daviddixon.ca
Follow on Twitter: @daviddixoninc
For more looks and where to purchase: duycollection.com
Follow on Twitter: @DUY_Collection
For more looks and where to purchase: lineknitwear.com
Follow on Twitter: @LINEKnitwear
For more looks and where to purchase: sidneigum.com
Follow on Twitter: @SidNeigum
Remember to find out the latest on World MasterCard Week: Click Here