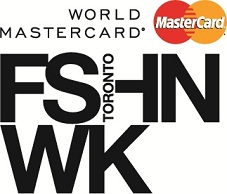 (3/18/2013) Moving Fashion Forward, that is the theme for the Fall/Winter 2013 installment of World MasterCard Fashion Week. This season will feature 28 designers from all over Canada showing their Fall/Winter collections. Tonight I'm excited to see all four collections:
Miz by Izzy Camilleri (5:30 pm) – This will be the debut of the Miz by Izzy Camilleri featuring a collection geared towards the modern women.
Cholé Comme Parris (6:30 pm) – A local favorite the Gordon sisters are BACK to present their Latest collection for World MasterCard Fashion Week.
Pink Tartan (7:30 pm) – The Toronto based luxury brand is always a must for the Toronto fashion community during World MasterCard Fashion Week.
Bustle (8:30 pm) – Each season Shawn Hewson and Ruth Promislow entertainment and style to the tents with their creative and fashionable runway shows.
For more information on World MasterCard Fashion Week : worldmastercardfashionweek.com
Follow on Twitter: @WMCFashionWeek
For more looks and where to purchase: izzycamilleri.com
For more looks and where to purchase: chloecommeparris.com
Follow on Twitter: @chloecomeparris
For more looks and where to purchase: pinktartan.com
Follow on Twitter: @PINK_TARTAN
For more looks and where to purchase: bustleclothing.com
Follow on Twitter: @shawnhewson
Remember to find out the latest on World MasterCard Week: Click Here